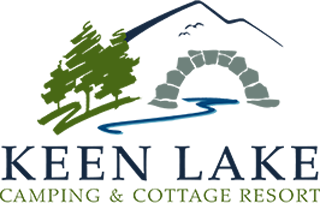 "It's time to gather at the lake"
Keen Lake Camping & Cottage Resort consectetur adipisicing elit, sed do eiusmod tempor incididunt ut labore et dolore magna aliqua. Ut enim ad minim veniam, quis nostrud exercitation ullamco laboris nisi ut aliquip ex ea commodo consequat." Duis aute irure dolor in. reprehenderit in voluptate velit esse cillum dolore eu fugiat nulla
PET BEACH
Let the pooches enjoy the lake, too! Our special Pet Beach is perfect for all our four-legged guests who love to play in the water. Click here to see more Pet Beach information and rules!
CAMPGROUND STORE & GIFT SHOP
Groceries, gifts, souvenirs, camping essentials, you name it—our store and gift shop has everything you need to stay supplied and keep the party going during your stay!
DELICIOUS SNACK BAR
If you need a bite to eat between meals, or if you just have to satisfy your sweet tooth craving, our Snack Bar in our store promises to deliver a tasty treat!
2 GROUP PAVILIONS
The site of many of our games, events, and activities, our large outdoor pavilion is a gathering place by the lake for friends and families to share the fun together!
COMMUNAL FIRE RING
The large fire ring and gorgeous stone patio that sits just up the shore from the lake is where we come together at day's end and share in good company and good times!
CAMPGROUND WIFI
For our guests who want to stay connected during their Pocono getaway, Keen Lake Resort offers free wireless internet access on the campground premises. Our wifi is basic but perfect for browsing the web checking emails, and connecting to social media. To stream you will need to upgrade with our wifi provider.
CONVENIENT LAUNDROMAT
With our convenient on-site laundromat, you can stay on top of the family's laundry for the entirety of your Pocono Mountain vacation!
CLEAN & SPACIOUS BATHHOUSES
Our bathhouses are spacious and frequently cleaned with tiled or fiberglass showers (coin operated). Two of our three centrally-located bathhouses are handicap accessible, and two Pioneer bathhouses are located in the Pioneer camping area.
THE BOAT SHED RENTALS
The Boat Shed is where you and the family can rent rowboats, paddleboats, canoes, kayaks, and paddleboards for an unforgettable day on the water!
FISHING SUPPLIES & BAIT
With a variety of fishing equipment in our store, as well as nightcrawlers, red worms and mealy worms, it won't be long before you feel that unmistakable tug on the line!
ON-SITE ATM
If all you're carrying is plastic, we've got you covered. Keen Lake has an ATM on-site so you can take out as much cash as you need for your visit.