Keen Lake is awesome– but there's no need to take our word for it when you can read some of the truly amazing things our guests have said about what a summer camping vacation with us in the Poconos means to them!

Rating: ⭐⭐⭐⭐⭐
"Great place. There is a mix of seasonal campers and new comers that keeps the area interesting. I always feel very relaxed to let my kids run free, explore and meet other kids."
— Will, google Review

Rating: ⭐⭐⭐⭐⭐
"We had such a relaxing time, we stayed at the Pre Civil War Barn and it was perfect with the most beautiful view :) If you have kids you will love it"
— E-Z Tax Group, google Review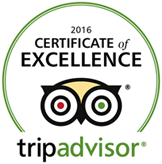 Tripadvisor LogoView more of our guest reviews on TripAdvisor!