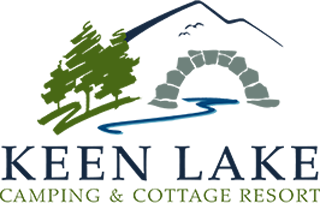 "It's time to gather at the lake"
Have you ever wanted to pack up a boat and escape to your own private vacation island? Hermit Island is a 3-acre natural paradise located in the middle of Keen Lake with a two-story, three-bedroom cottage that offers a peaceful, relaxing getaway in the beauty of the Poconos that you have to experience to truly unwind and reconnect with family and friends!
COTTAGE ON HERMIT ISLAND
Available in-season. Sleeps 7.
Rates are based upon 4 -person occupancy. Children ages 0-4 are not charged, but they are counted towards the maximum occupancy permitted.
Check in is 3 p.m.   Check out is 10 a.m.   We ask that guests on Hermit Island arrive before dusk.
Rates & Booking
Unit
Value Nightly
4/28-6/23
(Excluding Mem. Day)
Prime Nightly
6/24-10/9
(Excluding Holidays)
Prime Weekly


6/24-9/2

Holiday
3-Night minimum
(Applicable Thursday- Monday)
Hermit Island
$329
$389
$2,395
$409
Additional Children 4 & Under
FREE
Additional Adults
$15 Daily, $75 Weekly
Additional Children (5-17) & Seniors (63+)
$10 Daily, $50 Weekly
Docking Fees (your boat, kayak, inflatable)
FREE
Pets – two per unit maximum
$75/pet or 2 pets for $100 (+tax)
Security Deposit
Credit Card on File
Rates for Additional Persons are listed above, plus applicable sales tax. Maximum occupancy is 7 people.
All Keen Lake Rentals are non-smoking and non-vaping units. Any indication of smoking or vaping in a Keen Lake Rental will result in an additional cleaning charge of $350.
There is no charge for children four years of age and younger, but they must be counted towards the maximum occupancy for the unit.
You must be at least 25 years old to reserve a Rental Unit.
Security Deposit: Credit card on file.
Pet Fees: $75/pet or 2 pets for $100 (+tax) with a maximum of two pets.
Weekend activities May 1 to mid-June and Labor Day through Columbus Day Weekend. Mid-June to Labor Day activities Thursday through Monday.
Pool opens Memorial Weekend and closes mid-September.
Prime Season: all lakefront and select cottages are rented by the week only. Minimum 7-night reservations are available from Saturday to Saturday only.
Two-night minimum April 28 – June 18 and September 5 – October 6, excluding holidays.
All Holiday Rentals are a 3-night Minimum.
We reserve the right to change or modify pricing without notice or obligation.
Fees & Deposits: Taxes on rental properties in Wayne County Pennsylvania are assessed at 9 percent (Pennsylvania State Sales Tax is 6%, Wayne County Hotel Room Tax is 3%.) RV and Glamping Rentals are assessed at 6 percent (Pennsylvania State Sales Tax is 6%.)
Security Deposits: Upon your arrival, we require that you provide us with credit card information (MasterCard, Visa, Discover) as security against which sums required to pay for damage, breakage, or extraordinary housecleaning may be charged. No fees are charged at this time. Your credit card information is kept on file in a secure location. Upon your departure, our housekeeping staff will inspect your unit. Unless you have specifically requested to keep you card information on file, your card info will be removed from our system upon receipt of a good report from our housekeeping staff. Should damage occur, we will contact you before any charges are made.
Housekeeping:
Please leave the unit in the condition in which you find it.
Please wash dishes and put them away.
Please bag garbage and place in garbage cans located outside the unit.
Please remove all personal items, including food.
Pets:
Keen Lake is a leashed dog-friendly property. We welcome guests to bring their well-behaved and vaccinated four-legged family member. Dog Guest Fee of $75/pet or 2 pets for $100 is charged per cottage. We require all guests to sign a pet policy/liability waiver prior to arrival. As Keen Lake Resort is located in a wooded area, we encourage guests to update tick prevention medications prior to arrival. Click here for more information regarding our pet-friendly campground.
Rental Reservation Payment Requirements
Reservations are accepted with an initial 1/2 deposit upon booking.
Balance due 30 days prior to arrival (security deposit due upon arrival)
Personal Checks are accepted as advance deposit only.
An ATM is on premises.
Payment of any additional balance on arrival may be paid via Visa, MasterCard, Discover,
Traveler's Checks, Money Order, or Cash.
Cancellation Policy
Cancellations received more than 60 days prior to check-in will be entitled to refund of deposit minus one night's stay.
Cancellations received less than 60 days prior to check-in will result in forfeiture of deposit.
We do not give credit or refunds due to inclement weather, illness, work schedule, no shows, early departures, failure to adhere to Keen Lake rules, or circumstances beyond the control of Keen Lake Management.